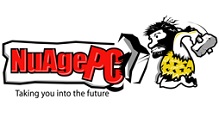 LOCALLY OWNED

LICENSED & INSURED

TV MOUNTING SERVICES

CALL TODAY! (954) 234-4284

Custom Licensed & Insured TV Mounting Services. Serving all of South Florida including:

West Palm Beach, Lake Worth, Delray Beach, Boca Raton, Pompano Beach, Fort Lauderdale, Hollywood, Miami, Miami Beach, Kendall, Coral Gables, Hialeah, Coral Springs, Boynton Beach, Davie, Belle Glade, Hialeah, Palm Beach County, Broward County, Miami-Dade County and more! Give us a call at 954-234-4284 for all of your television installation and TV mounting needs. Thank you for visiting our Palm Beach TV Mounting and West Palm Beach TV Mounting website.

Additional Home Automation Services by NuAge PC of South Florida

We offer everything that you need to improve and enhance your residence or business through home automation. Whether you are looking for a fully functioning home theater design, surveillance security system, whole house audio or flat panel television mounting, we can help. Our team of professionals has been assisting residential and commercial clients in the South Florida area for over 10 years. Our reputation is a direct reflection on our commitment to providing personalized and affordable services. Below are just some of the ways that we can assist you with your home or business needs. To get a full understanding of our home automation services, give us a call at anytime 24/7. We look forward to the opportunity of speaking with you and learning more about your project needs.

HOME THEATER DESIGN

Ready to skip the long lines and the concession stand prices by having a theater installed in your home? We offer a variety of packages for your home theater enjoyment. From start to finish, we handle it all. Let us show you the potential in your home!

SECURITY CAMERA SYSTEMS

If you are looking for a security solution for your home or business, we can help. We offer packages that range from 4 camera systems up to 16+ camera systems. Keep tabs on your home or business right from your iphone or computer!

WHOLE HOUSE AUDIO

Turn your home or business into a fully functioning sound oasis. We offer packages for 4 room and 8 room audio setup. With centralized controls, you control the rooms, music and volume. The perfect solution for a full audio experience! Call us today to learn more!

CABLE / DATA / NETWORKING

So many wires, what do they all mean? Let the experts at South Florida TV Mounting assist you with your cable, data and networking needs. We have over 10 years of knowledge when it comes to this type of service. Our professionals are just a phone call away. We can help!

MINOR ELECTRIC SERVICES

We can assist you with minor electrical service needs from the installation of ceiling fans, lighting fixtures and televisions. Put down the instruction manual and give us a call today for a fast and professional touch to your minor electrical needs. We are here to help!

TV MOUNTING SERVICES

This is where South Florida TV Mounting shines. Our TV mounting services allow you to display your flat panel television in a setting that is clear of wires and clutter. Whether you want a standard wall mount, fireplace mount or outdoor mounting, we have you covered!

SOUTH FLORIDA TV MOUNTING SERVICES

Residential and Commercial TV Mounting Services and TV Installation Services in the South Florida Area